Background Info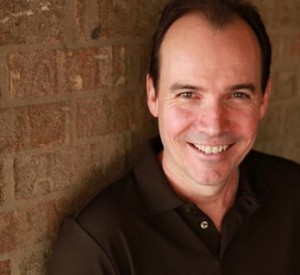 LA Lloyd
As early as he can remember, LA Lloyd has always had a love for music. He was raised on rock and roll and on outlaw country. Since he was not a musician, Lloyd found another means to surround himself with music on a daily basis: RADIO. Lloyd said, "I'll never forget how amazed I was to hear myself in my headphones for the first time on the radio. And then people actually responded to things I had to say. I have been hooked ever since!"
At age 16, Lloyd began his career in radio at a small AM station in North Carolina while still attending High School. He went on to earn his BA degree in Radio/TV/Film from Western Carolina University. During that time, he was Program Director and hosted a  daily show on WWCU FM, the campus radio station. He got his first big break in commercial radio working at WKZQ FM, a rock station in Myrtle Beach, SC. It was during that period that Lloyd befriended many rock bands and musicians. He loved hanging out with them and enjoyed the rock and roll lifestyle. Lloyd said, "After I got off the air, I worked at a live music venue where dozens of rock bands played almost every night. We would hang out and talk about life on the road, their music and their everyday experiences".
Over the next two decades, Lloyd went on to host shows at rock stations in Virginia Beach, San Antonio and Austin. His consistently dominant ratings won him national recognition and his own syndicated radio show "LA Lloyd's Rock Countdown" which is now heard every weekend on dozens of rock stations across the  country.
Now, Lloyd has teamed up with avdeli.com's new syndicated radio division – the Sun City Cafe` Radio Network.  He is hosting the weekly presentation of Notorious 90s!
Said avdeli CEO Joe Kelly, "LA is the perfect guy to host this show. He is a compelling personality who grew up with the Rock of the 90s! We're thrilled to have him on our team!".
Lloyd will continue to host Rock Countdown and man his post as Program Director of KLBJ FM in Austin, Texas.
For more information on LA Lloyd and/or Notorious 90s, contact David C. Hunter.